Ajay Kumar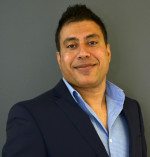 Principal Director
Ajay brings a new leading edge to Elders Campbelltown, he is an enthusiastic and professional agent looking to make a positive impact in the MacArthur region.
He prides himself on his ability to market and negotiate the best possible results for all his owners, and understands that the real estate business is all about trust and building long term relationships.
Negotiations and communications are his specialties and his vendor can always feel confident that their property is not only in safe hands but the absolute maximum price will be attained.
Ajay has achieved his success through his diligent approach, negotiation skills and sheer determination. For a professional opinion with exceptional service please contact Ajay Kumar.
02 4622 1777
02 4610 2415
04 3334 7069